OUR CUSTOMER'S REPORT
SuperComfort Rescue Powder
"Better than I ever expected-- Best product my mouth has ever felt "Please don't ever stop making this product! I have only used it 2 days so far, but my mouth feels cleaner than ever! I have had many oral surgeries and extensive dental repairs after a car accident and went through metal braces twice, so mouth pain had become a way of life. This powder really lives up to its name - I am finally comfortable! My mouth feels fresh and hydrated instead of dry, as it always was. After so many years of trying everything, I finally found this and for me, it's nothing short of a miracle. I want to buy a year's worth at a time now to be safe that I will always have it. I can't even explain my relief and happiness that this works so well. Where have you been all my life? :)" Better than I ever expected-- Best product my mouth has ever felt this should be like a title above the quote
From Gerri
Happy Teeth & Gum Powder
I now have HAPPY teeth and gums! This message has been removed. "I love this stuff! It really cleans your teeth and leaves your mouth fresh, all without harmful chemicals and fluoride! I've have also noticed my teeth are whiter and brighter and the little white spots I had are fading. If you're ready to ditch the old school sub par chemically laden toothpaste-- give this one a try. Your mouth will thank you!"
From SnowCat
Healthy Teeth & Gum Mouthwash
"Ever since I started using Happy Teeth and Gum Mouthwash several years ago, in conjunction with the Happy Teeth and Gum Tooth Powder, I have had consistently good dental checkups. I have had periodontal disease for 36 years, and have my teeth cleaned every three months to prevent further deterioration. Before starting the Happy Teeth and Gum regimen, I used to need deep scaling every few years, but now I receive nothing but praise at my cleaning visits. I no longer have any bleeding during cleanings, and my pocket measurements have been much more stable and shown fewer deep pockets. My dental hygienists and dentists are pleased with my progress and after every visit now they say, "Whatever it is you're doing, just keep doing it!" As an added benefit, the products taste good and leave my mouth feeling fresh. Thanks to Dr. Arenander and the Anti-Aging Company for developing these great products!"
From Dottie
SuperComfort Mouth Detox
I think I missed getting teeth pulled with this oil! "This product is well worth the price. I've had teeth trouble all my life, going through several teeth pulling and more cavities than I can count, which puzzles me because I'm a holistic person as a whole and I hate pop and stay away from candy. But a couple of my teeth have been hurting, the kind of hurt that means, oh-crud-I-think-this-is-going-to-need-to-be-pulled kind of hurt. The constant kind of pain that persists even when you haven't chewed or had anything too sugary. But my sister recommended this product to me, and well, I've open to trying the holistic methods over the conventional ones, so I tried it. Now normally when I wake up after seven hours or so, I have this thick, yellow, almost green tint thick mucous in my mouth. I brush right before going to sleep, so it really builds up as I sleep. I have to brush again right after I wake up because it tastes and smells disgusting. But the first time I tried this, (I swished for the whole 10 minutes), I woke up and my mouth was completely clean. No mucous, no build up, and one of the most relieving effects, my teeth have stopped hurting. I don't think I need to go to the dentist anymore and have the important teeth pulled."
From Jessa
Primordial Plant Minerals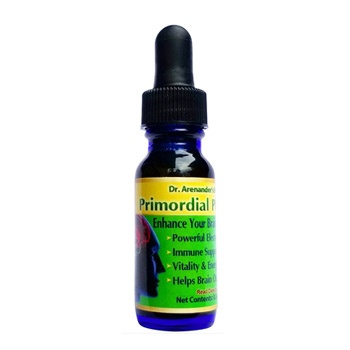 Amazing how many things this is good for!! "I have noticed when taking this 3 times a week max, my mind is clear and alert. No brain fog. I have increased energy, able to focus better. I also had a reoccurring slight pain similar to sciatica on the right side of my body this is gone taking this. I've had that slight pain for several years until I started taking this.This product is great. You can't beat it for the price. Amazing how many things this is good for!"
From P. Anderson
Betty's BrainGain Miracle Spice
Marvelous Brain Health Spice!"It's so hard to find great spices that are actually.....really.....honestly.....and COMPLETELY ORGANIC.......AND.....DELICIOUS!!! I love the taste and have found so many uses: on....popcorn, sauteed veggies, soups, salads, avocado deluxe panini sandwiches, and just saw a recipe for a scrumptious vegetable bake! I never had the gift of being able to tastefully season food when I cook, so this is a great help. I especially enjoy the rich flavor without the signature "hot" Indian element. You can always add the peppers. I'm vegetarian but I know friends who love it on their chicken, eggs, fish, and all kinds of meat dishes. The big surprise is how beneficial it is to my physical health. I find memory is becoming much more available. My thought processes are becoming sharper. Overall thought to action response time is much faster......no small feat at 75 years young.All the Dr. Arenander's products are made with such integrity, awareness and love. Those ingredients alone make for a great recipe for success!!! Thank you for this wonderful product!"
From Gail